I've been plugging along on the Sookie Stackhouse challenge and I should be able to finish the series (all but the latest release, anyway) by the June 30 deadline.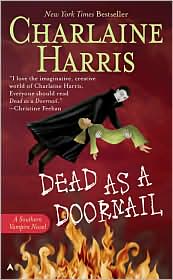 The last book I reviewed was book #4,
Dead to the World
. Since then, I've read through book #7.
Book #5 in the series is
Dead as a Doornail
. In this installment of the series, Sookie finds out what happens to her brother, Jason, and a sniper is going around shooting shifters.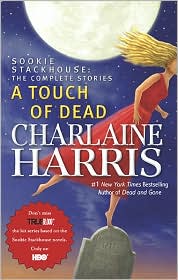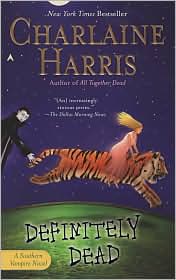 It turns out that there is a book of Sookie short stories, too. I found the book
, A Touch of Dead
, while hunting around the library for books #8, and #9. It includes a short story that tells what happens to Sookie's cousin, Hadley, who shows up in book #6. These short stories can be found in various short story compilations with other authors as well, but if you're looking just for the Sookie stories they're all included in this book.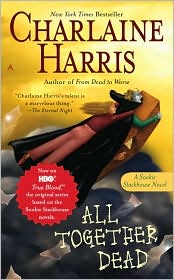 Book #6,
Definitely Dead
, continues the story with Sookie going to New Orleans to clean out Hadley's apartment. Along the way, she meets the Vampire Queen of Louisiana, a few half demons, and a witch named Amelia.
The latest one that I've finished is book #7,
All Together Dead
. In All Together Dead, Sookie leaves Bon Temps and goes with the the Queen and the other Louisiana vampires to a vampire convention. With that many vampires in one place, mayhem ensues and, of course, Sookie is right in the middle of it.
With each book I read, I enjoy this series a little more. I'd give books 5 through 7 four roses because I'm really enjoying them.
Look for reviews of books #8 and #9 soon.